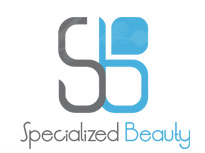 Machine Details
Opera Spectrum Mask
Machine Description:
The OPERA mask emits a precise combination of LED light wavelengths, designed to provide optimum skin rejuvenation treatment to face and neck. All the LED modes utilize Infra-Red light (830nm) in combination with visible light of selectable wavelength. The 830nm infra-Red light is invisible to the naked eye, but will penetrate deeper than other colors in the spectrum, leading to increased blood flow. The increasing blood flow brings elevated levels of oxygen and nutrients to the face and neck whilst helping remove waste products, and has effects such as combating the signs of ageing, nourishing the dermal and deeper lying epidermal cells and speeding up the healing process. Opera Mask also incorporate the use of galvanic currents and the option of oxygen therapy to further enhance results.
Ergonomic Design

Possible to emit light effectively near the skin

Lightweight and compact to move easily

Enables to get enough light on the whole face area and neck.
Machine Feature:
The Opera has 3 LED light modes plus Galvanic Current
Mode 1: Skin Rejuvenation program
Benefits:
· Wrinkle reduction
· Skin toning, tightening and texturing
· Fading freckles, skin spots, age spots
· Skin healing and sun damages
Mode 2: Acne care + Anti-bacterial effect program
Benefits:
· Mild, moderate and severe acne treatment
· Improve blood circulation
· Anti-microbial treatment
Mode 3: Skin Rejuvenation + Acne care + Improvement of blood circulation program
Benefits:
· Anti-inflammatory: post botox, fillers, post laser
· Wound healing
· Improvement blood circulation
· Skin rejuvenation and acne care