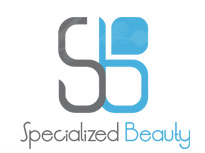 Machine Details
Skin Peeler New Generation, plus Ultrasound
Machine Description:
All-in-one device combining microdermabrasion and ultrasound

The Ultimate Skin Care Technology. Offers additional features all-in-one device.

Ultrasound option: Ultrasound optimizes the absorption rate of active agents intracellular and trans-cellular. Simultaneously, the deep micro-massage improves the cell metabolism. The controlled warming of the tissue enlarges the vessels and increases blood circulation.

Ultrasonic waves visibly smooth and relax tired skin conditions in general, but are also used in case of skin impurities, couperose, cellulite and scars

Machine Feature:
1. Optionally with ultrasound at 3 different settings: Low – Medium – High
2. With 2 Ultrasound Frequencies: 1 MHZ for body treatments and 3 MHZ for facial treatments.
3. Timer function for pre-setting of individual treatment duration
4. Separate hand-piece for treatment purpose
5. Titanium ultrasound hand-pieces for body and face

Hand piece FACE:

1. Face – Skin deep (superficial) penetration into the skin.

Hand piece BODY:

1. Mainly for Body Treatment
2. Deep penetration of the ultrasonic waves into the skin and body. The lower the ultrasonic frequency, the deeper the waves go into the body.