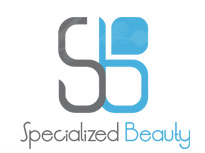 InBody
InBody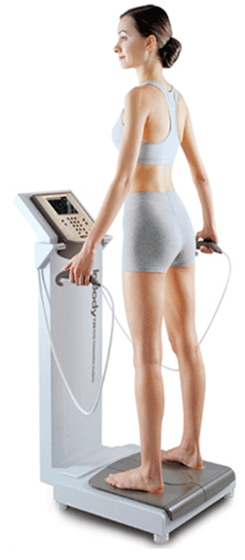 View Inbody machines
is a body composition analyzer. It analyzes and give data of the person's Weight, Skeletal Muscle Mass, Body Fat Mass, Total Body Water, Fat Free Mass, BMI, Percentage Body Fat, Waist-Hip Ratio (WHR), Basal Metabolic Rate (BMR), Segmental Analysis of Fat and Lean (Right arm, Left arm, Trunk, Right leg, Left Leg), Muscle Control, Fat Control, and Impedance of each segment.
For children, the
InBody
offers information about Total Body water, Protein Mass, Mineral Mass, Fat Mass, Weight, Skeletal Muscle Mass, Body Balance Table, Growth Chart(Height, Weight), Weight Control, BMI, Percentage Body Fat, Obesity Degree, Basal Metabolic Rate(BMR), Growth Score, and Bioelectrical Impedance of each segments & frequencies.
InBody
made by Biospace, is the world's first body composition analysis device that uses the 8-point tactile electrode method. Having received FDA approval in the United States and approval of other nations' authorities, such as in Japan, the
InBody
's high quality and accuracy has been validated. With the unparallel performance of the
InBody
in the obesity diagnosis market Biospace has solidified its foundation as a professional medical device manufacturer. The plan for the future entails the company's ongoing development and expansion into a comprehensive professional health care organization.
Look beyond the bathroom scale
Do you know what you're made of?
Are you on a diet, looking to get in shape, or trying to maximize performance?
Your weight and clothing size are only part of the story.
Are you concerned about your weight?
Your health is dependent on more than just your weight.
Knowing if you need to lose fat and where you may need to build muscle can help your tailor your diet and exercise plan to meet your specific goals.
Experience the InBody Test
The new standard. A convenient and accurate way to measure and monitor your body composition.
The InBody Measures and Reports
. The amounts and percentages of fat and muscle throughout the body
. How your body composition compares to healthy expected ranges
. How many calories you burn
Now is the time to shape yourself and your future
Ask about the
InBody
today.
Get your personalized report so you can better understand what you're made of and what it will take to meet your goals.
Doctors, Personal Trainers, and Researchers are quickly adopting the
InBody
test as the most convenient method of measuring body composition, while still maintaining accuracy and reproducibility.
Live happy, live healthy and try
InBody
today!