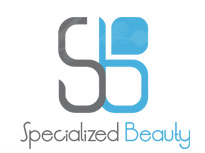 Machine Details
Inbody 570 Your Smart Healthcare Solution
Machine Description:
Machine Feature:
User-friendly interface for professional use.

- User-friendly interface with voice guidance lets anyone

can easily take the InBody Test.

- Monitor progressive change of your body composition.

- Customize InBody Results Sheet with your favorable outputs.

- Provides diverse analysis useful for medical and fitness purpose.

- Visceral Fat Level (VFL) which indicates intestinal obesity

causing many lifestyle diseases.

- ECW Ratio showing a water balance and helps to determine

nutritional status of individual.

- Segmental Lean Analysis show muscle adequacy of each

segments of the body separately.

- Self-Mode require to input only height to provide simplicity for

individual users.

- Professional Mode provides more detailed consultation

information on the screen.

- Connect Lookin'Body (data management software) via Wi-Fi or Bluetooth.

- Remotely control the InBody570 with Lookin'Body.

Lookin'Body Data Management Software: The Best Way to Manage from Your PC.

Wireless Connection with the InBody570

- Connect your PC with the InBody570 via Wi-Fi or Bluetooth.

- User data will be listed in your PC and by using it, you can

remotely control the InBody570, save details of the user, and

manage appointments with email service.

- The Body Composition History graph of each category helps

you see your body composition change at a glance.

- Additionally, the comment functionality of each consultation

allows for a more personalized healthcare.