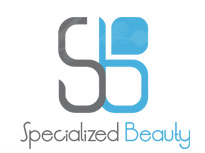 Machine Details
Skin Peeler Forte
Machine Description:
A new dimension in microdermabrasion technology for the Professional use

The REVITA derm Skin Peeler Forte is equipped with the most efficient and modern technology available in Microdermabrasion today. It is safe, easy to use and reliable. The Flow of crystals and the depth of peeling is 100% controllable so you can peel as gently or intensively as you want. This feature ensures a level of safety superior to other peeling methods available.

Machine Feature:
1. High strength
2. Anti-clogging system
3. Negative and positive pressure
4. Advanced Tube-in-tube hand–piece technology
5. Crystal consumption control
6. 100% controlled peeling
7. High Quality Engineering, Made in Germany
Machine Application:
The Revita Derm Skin Peeler Forte can be used highly effectively for the treatment of the following skin problems:

• Aged or Mature Skin
- Wrinkles
- Loss of Elasticity
- Age Spots
- Hyperkeratosis
- Sun Damage

• Other Skin Problems
- Acne
- Acne Scars
- Stretch marks
- Facial and Body Scars
- Pigmentation
- Cellulite
- Enlarged Pores