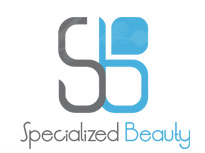 Specialized Beauty Profile
Visit our Group Website: www.specbritegroup.com for more info...
Established in 1997, Specialized Beauty is a leading supplier of Aesthetic, Fitness equipment, Body Composition Analyzers, Beauty & Cosmeceutical Products …

With several branches and distribution channels across the Middle East, Specialized Beauty has achieved an excellent reputation & trustworthiness by providing quality products, and an interactive fast & excellent client service in pre & post selling process.

We are primarily specialized in:


- Having a finely selected portfolio of Cutting-Edge technologies combining highest specifications with regard to Quality, Durability, Efficiency and Safety
- Our team consists of highly experienced, professional & dedicated staff.


We provide an excellent customer service in terms of:

Prompt response to enquiries
Meticulous deliveries of orders
Theoretical and hands-on trainings and related certificates
Outstanding After-Sales Services & Support.


Cornerstone of our perspective is to build trust and long term relationships